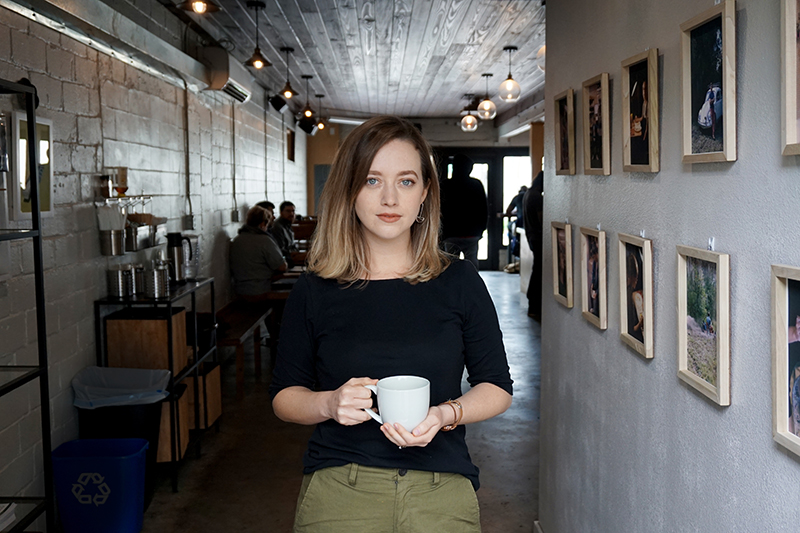 Anna Coleman and her family have been part of our Trilogy family since the very beginning. Her skills as a barista and care for customers are second to none. But in addition to being a barista she is an accomplished freelance artist with an extensive portfolio. Most recently she was selected to create a series of prints for Department of Brewology and is being featured in their 2019 Women in Coffee campaign on Instagram.
Starting in 2017 Anna created our Artist of the Month program. Each month she coordinates a different artist from DeLand and across central Florida to display their work on our gallery wall and hosts a public reception at the cafe.

"Working as a barista has put me in touch with my community and lead to relationships and opportunities that have helped further my career as an artist. Being placed in charge of a small art gallery inside Trilogy Coffee Roasting Co. has lead to countless opportunities to connect with other artists, giving them a platform to showcase their work. Coffee plays an important roll in bringing people together so we can build each other up."
Anna's passion for coffee, community & art has helped make us who we are today and we couldn't be more thankful. You can see her work and buy merchandise annacolemanillustration.com.
Stop by the cafe to see the latest artist installment or if you are an artist and would like to sign up we would love to hear from you! Email anna@trilogycoffee.com to get started.