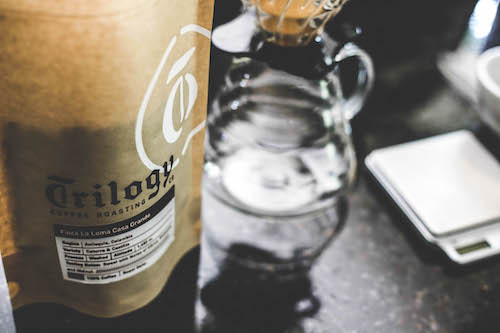 Sustainability has always been one of our core values. And since our humble beginnings we've alway sold our coffee in half pound bags made of compostable materials. In our minds this was the best environmentally conscious decision a company with our resources could offer. But we knew that the majority of our retail bags probably weren't being composted and ending up in a landfill. This meant that our packaging choice was a compromise with a timetable.
As soon as we could find a biodegradable bag that fit our budget and design needs we would make the switch. So when we found a bag earlier this year with TekPak Solutions that fit our needs we were very excited. After several meetings, sample requests, and number crunching to figure out the impact of additional packaging costs we decided to take the leap with the hope that our environmentally driven decision would be supported by our community and customers.
We also saw this as an opportunity to take our bag design to the next level. So with our newly sourced bags in hand we turned them over to Clark Orr Design Co. It didn't take long before we had an amazing design and label solution, and in the spirit of any great punk rock music label we decided to screen print the first thousand bags by hand.
One of our favorite phrases is that coffee is a catalyst for community and this was one more example of how great things happen when people are inspired and work for a cause. In this case the end result is a bag that addresses our growing environmental concerns, keeps your coffee fresh and looks great in your kitchen.